Resource: Nonprofit Public Relations Checklist
How do you know when is the right time to reach out to reporters and pursue media coverage?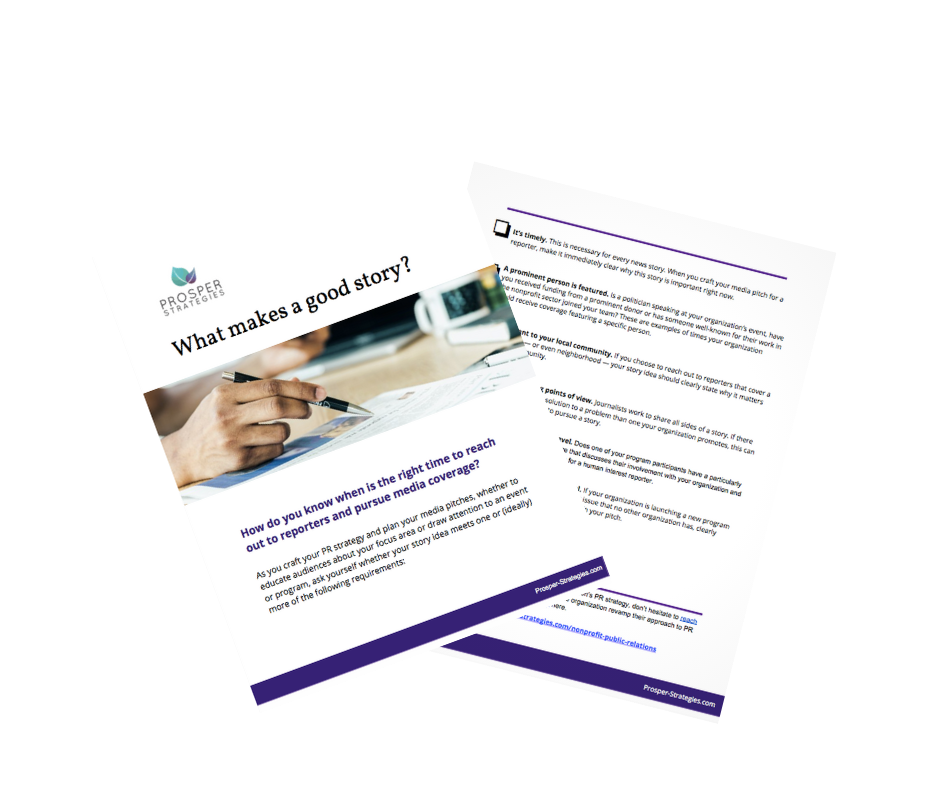 As you craft your PR strategy and plan your media pitches, whether to educate audiences about your focus area or draw attention to an event or program, ask yourself whether your story idea meets one or (ideally) more of the following requirements in our resource.
Fill out the form to download our checklist and learn what journalists are looking for when writing about nonprofits.
[contentupgrade id="11982″]