Resource: Nonprofit Storytelling Checklist and Call to Action Creator
Storytelling is powerful because its universal.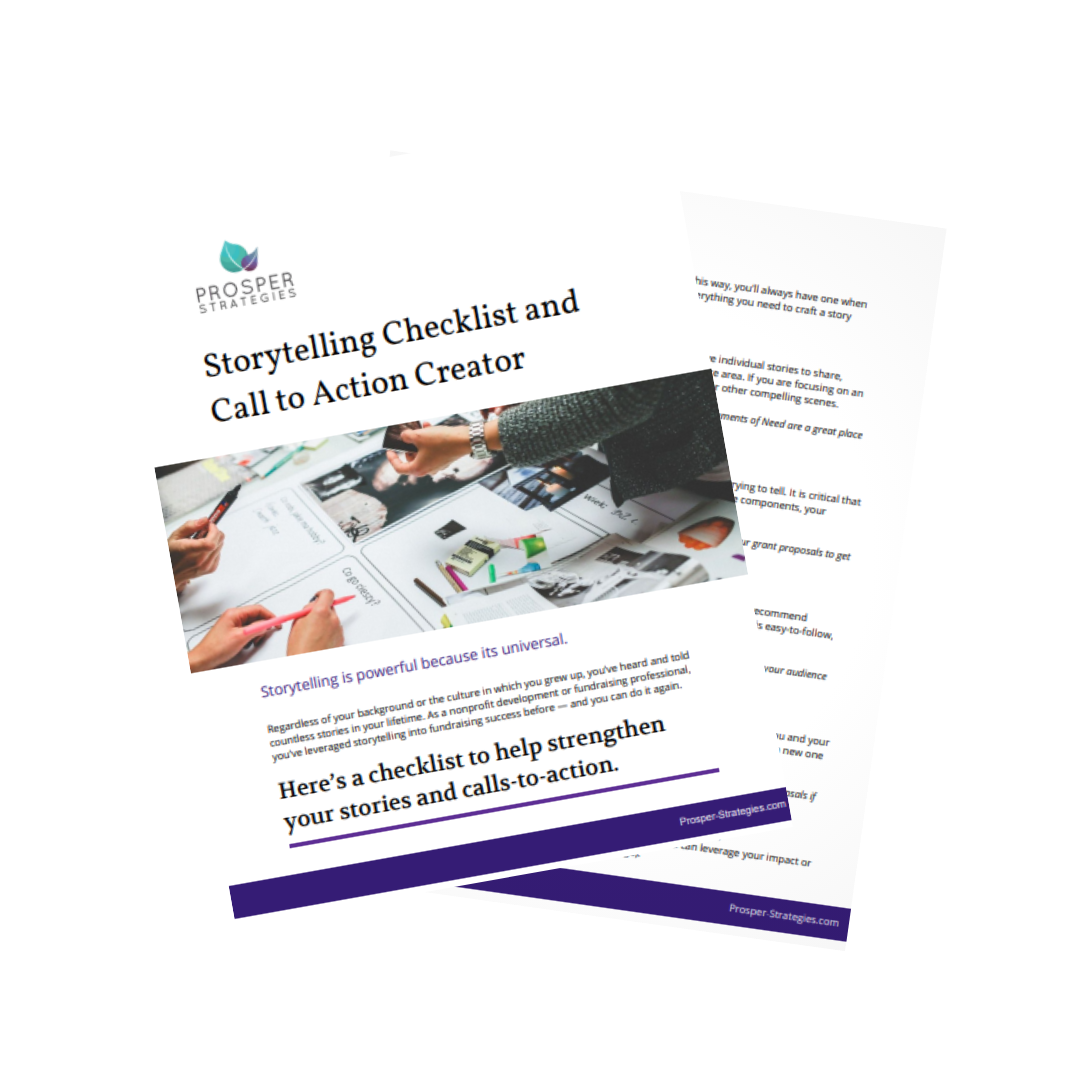 Regardless of your background or the culture in which you grew up, you've heard and told countless stories in your lifetime. As a nonprofit development or fundraising professional, you've leveraged storytelling into fundraising success before — and you can do it again.
Fill out the form to download our checklist to learn expert storytelling tactics and call-to-action strategies.
[contentupgrade id="11963″]